T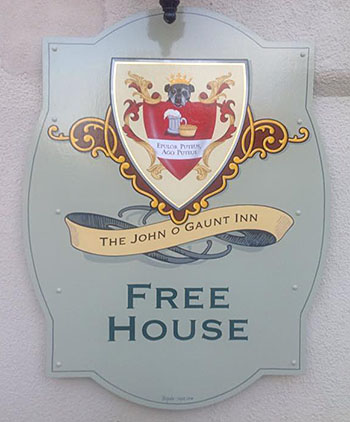 he John O' Gaunt has new pub signs, which feature Jane and Jago's lovely little staffie, Paige.
Celebrate their first anniversary at the pub by sampling one of Jago's delicious dishes – the latest 'sample menu' is on the Food & Drink page, but can also be found here.
Both Jane and Jago would like to thank everyone who has supported them over the last 12 months.