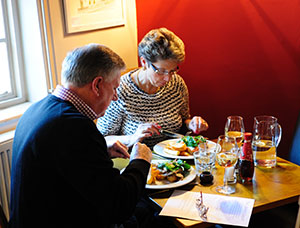 If you love everything a pub traditionally offers – superbly cooked food and a proper pint – you'll find yourself at home in the John O'Gaunt. But, if you also enjoy being a little more adventurous you'll be excited by both Jago's menus and Jane's choice of wines.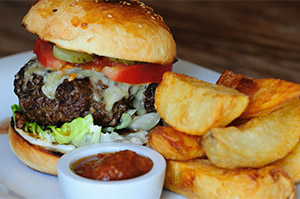 John O'Gaunt menus have something to tempt everyone. Dishes regularly include our Pie of the Day, Billingsgate haddock and chips, delicious burgers, steaks and scrumptious, home made desserts.
To see a sample of one of our menus, which reflects the range of choices available at the John O'Gaunt every day, both at lunchtime and in the evenings, please email Jane. On Sundays we also do a roast.

Jago sources his ingredients locally whenever possible. His suppliers include: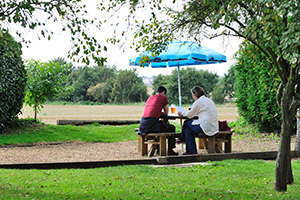 . Crumps Butchers of Ashwell – fabulous local meat and game
. Stickleback Fish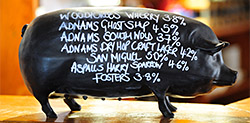 Wine: from Anthony Bryne in Cambridge
Real Ales: Woodford Wherry and Adnams Ghost Ship, although these ales can change from time to time.